Local DILG rebuffs Sollegue
Sec. Lim unaware of court decision?
A junior lawyer allegedly drafted the Dec. 8 letter of DILG Secretary Alfredo S. Lim urging the Sangguniang Panlalawigan to recognize Jenor L. Sollegue as Sangguniang Kabataan provincial federation president, with Sec. Lim possibly unaware that the Regional Trial Court has issued a ruling on the controversy. [FullStory]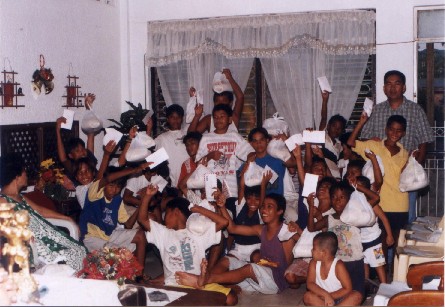 THANK YOU! Newsboys of the Catanduanes Tribune wave their cash envelopes and bags of goods following their Christmas Party the other Wednesday, with PBM Fred Gianan, Jr. (standing, extreme right) in attendance. Their presents were donations of well-meaning readers as well as that of the Red Cross chapter here.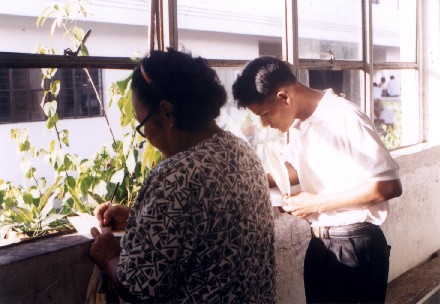 LAST 2 MINUTES. Two voters fill up forms at the local Comelec office as they beat the deadline for new voter registration set Dec. 27.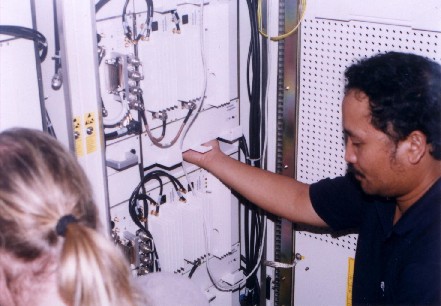 GLOBE'S COMING. Nokia systems engineer Jonathan Rodriguez checks the banks of electronic gear making up the Base Station Transceiver as Globe Telecom rushes up completion of its P30-million cell site in Virac. Partly shown is ponytailed commissioning engineer Jorgen Lindgren.